5th International Medicinal Mushroom Conference held in Nantong, China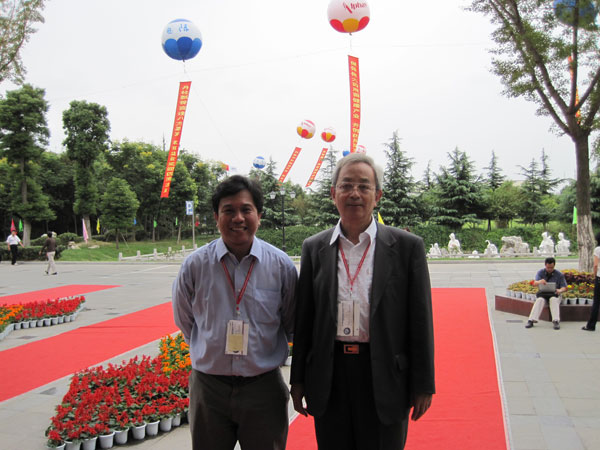 The success of the 1st International Medicinal Mushroom Conference (IMMC) held in Kiev, Ukraine in 2001was agreed to be followed every two years, having held in Thailand in 2003, USA in 2005 and Slovenia in 2007.
Last September 5th to 8th, 2009, the Province of Nantong in China welcomed delegate, experts, scholars as well as representative from the nutraceutical community from more than 40 countries to the 5th International Medicinal Mushroom Conference.
Organized by the Mycological Society of China in collaboration with government and non-government research organizations, the conference' activities includes keynote speeches, symposia, poster session, exhibition and exchange of edible and medicinal mushroom products.
Lectures were discussed on a variety of research subjects such as active ingredients of the edible and medicinal mushroom products, its ecology, nutriology, genetics, toxicology among others.
Satellite symposia highlighted two important medicinal mushrooms in the conference: Ganoderma spp. and Cordyceps sinensis. Lecturers focused on the clinical research of Lingzhi (Ganoderma lucidum), its tumor inhibition, immunologic bioactivity, and possible treatment of HIV/AIDS. Aside from medicinal and clinical uses of mushrooms, mentions of alternatives uses of Ganoderma were tackled such as its use as an antibiotic adjuvant for livestock (to reduce the risk of developing antibiotic resistance), and its use in a medicinal beer!
Of the 534 official participants in the conference coming from different parts of the world coming primarily from China, India, Korea, Japan, and USA. There was also a significant presence from Thailand, Malaysia, Germany, and several Balkan and African countries.
Herbanext President Philip S. Cruz was the only participant from the Philippines. Herbanext pioneered the commercial production of Ganoderma lucidum in the country 1997 and is now the leading manufacturer of Ganoderma-based products that incorporates Philippine medicinal herbs.