What is Roselle?
Roselle (Hibiscus sabdariffa) is a species of hibiscus that grows in tropical climate. Reaching to about two meters in height, the plant has beautiful bright red flowers packed with vitamins, minerals, anthocyanins, flavonoids, antioxidants and fiber.
Common names: Sorrel (Caribbean and Latin America), LuoShenHua (China), Karkade(Arabic), Florida Cranberry (America)
PHILIPPINE ROSELLE
In 2009, Herbanext Laboratories Inc. started the successful cultivation of roselle in its research farm in the volcanic island of Negros using only organic inputs. Roselle beverages and products are processed in its GMP-certified laboratory using only pure extracts derived from naturally grown, manually harvested roselle flowers to ensure the highest quality and taste. The company takes extra care and attention to bring consumers a nutritious, healthy line of roselle products from the farm to their plates.
PIONEER IN PHILIPPINE ROSELLE CULTIVATION
To date, Herbanext Laboratories Inc. has already devel­oped a protocol for the organic cultiva­tion of roselle by applying various green technologies such as natural farming, use of vermicasting, companion planting, and crop rotation to grow organic roselle .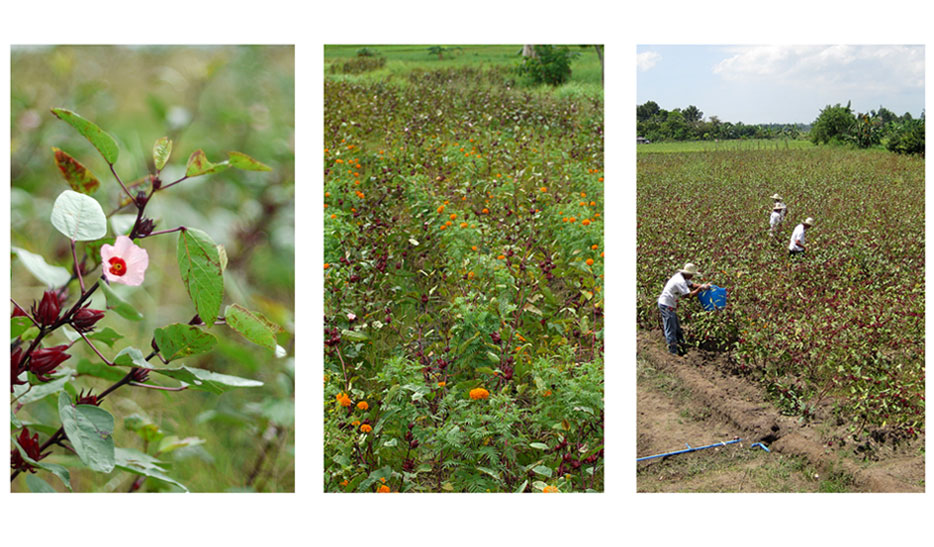 CERTIFIED ORGANIC
Herbanext Laboratories, Inc., is certified organic by these international certifying bodies.

Roselle (Hibiscus sabdariffa)