Philippine Science High School (Iloilo) SSIP 2009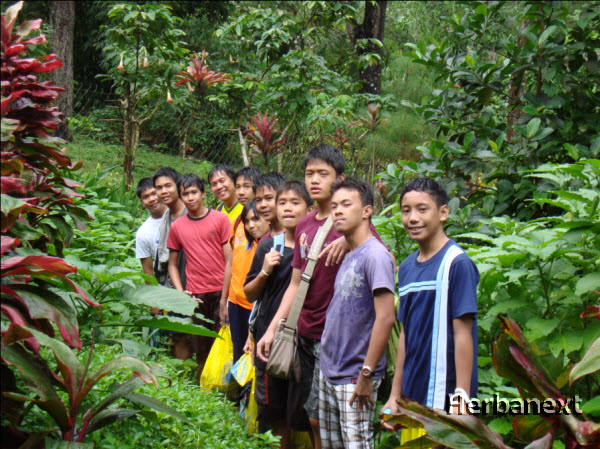 Last April 22-May 8, 2009, Herbanext accepted for the first time 11 students for the Philippine Science High School Iloilo Campus for their Summer Science Internship Program (SSIP). This is an annual event which the school does to expose its second year student to research and scientific work.
The students were allowed to participate in farm and laboratory activities at Herbanext and given some introductory lectures about herbs and medicinal properties.
They were housed at The Quiet Place Farm Resort where the Herbanext Farm is located. On weekends, the students also went on fieldtrips to observe and collects herbs in the wild.
The exercise turned a big success and Herbanext is now planning to participate in the event annually.

Other institutions participating in the SSIP Program are the Southeast Asian Fisheries Development Authority, the University of Silliman Marine Laboratory, and the Sagay Marine Park. Philippine Science High School is the country's premier science high school supported by the Department of Science and Technology.