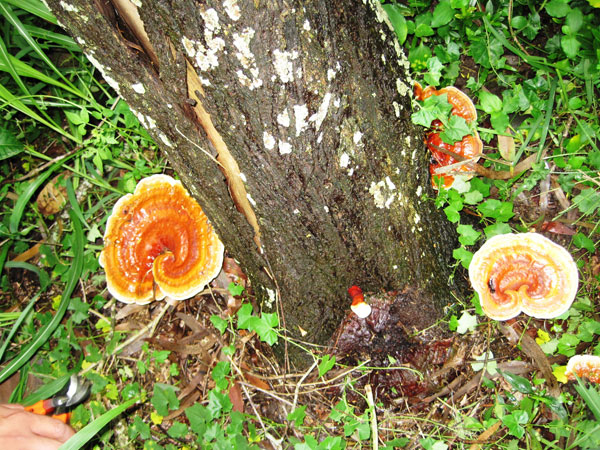 Considered as the elixir of life in the golden ages of China, Ganoderma lucidum is so rare and so precious that it is reserved to the emperors and other high ranking officials of old times. It is one of the most popular herbs in the East Asian countries and its uses extends to almost different systems in the body. Ganoderma Chinese and Korean name "Ling Zhi" is synonymous to "mushroom of herb and immortality".

It is use as anti- oxidants, anti-cancer, anti hypertension, anti lipids and for treatment of other diseases. Recent studies in vitro also revealed that Ganoderma has demonstrated an anti-HIV protease activity that could be a breakthrough in treating HIV infection.
Active constituents in Ganoderma include polyssacharide, organic germanium, adenosine and triterpenoids called ganoderic acids. Polysaccharides fractions of Ganoderma have demonstrated anti-tumor properties in clinical studies by reducing infected white blood cells and inhibiting the activities of cancer cells. These polysaccharides can also promote the growth of macrophages and lymphocytes thereby strengthening one's immune system.