Herbanext Laboratories Inc.
Established in 2001, Herbanext Laboratories Inc. operates the first GMP-certified and Halal-certified processing plant for herbal supplements in Western Visayas and runs its own 5-hectare organic-certified nursery and research farm where it sources some of its organically-grown herbs and plants.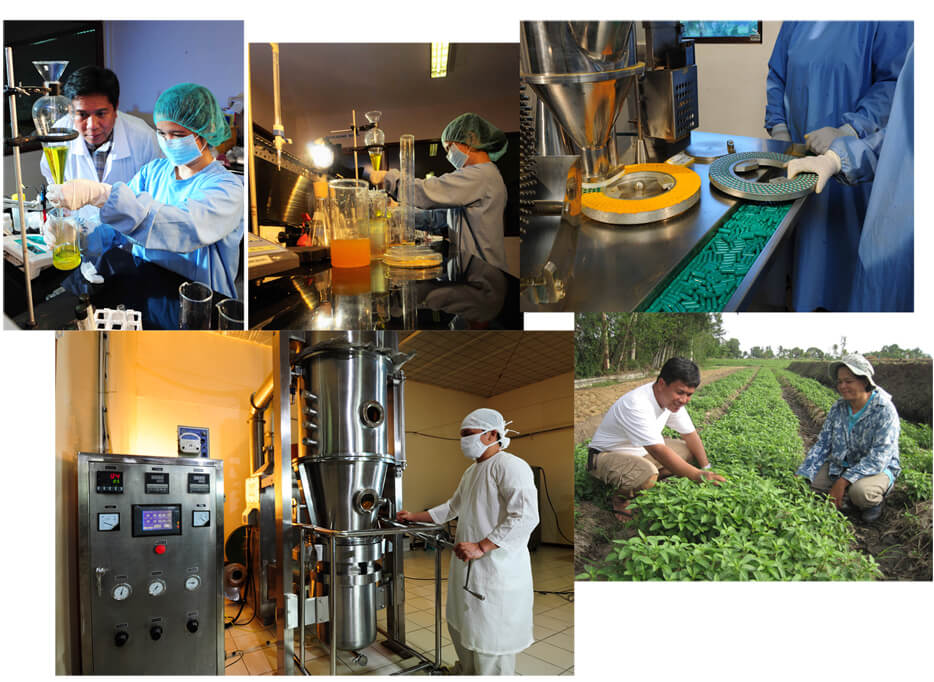 As a pioneer in the production of Philip¬pine medicinal herb extracts, Herbanext Laboratories Inc. is strong in research and development and is actively engaged in the cultivation, post-harvest handling, extraction, and commercial application of herbs.
Herbanext Labs works with organized farmers groups in Negros for the supply of its raw materials, abiding by set protocols in organic farming and fair trade. This way, supply and traceability of quality raw materials is assured and the sustainability of the farmers' livelihood is promoted.